Collecting, centralizing and acting on customer feedback is an important foundation for building a winning customer experience management (CEM) program. Past research shows that adoption of specific business practices improves the effectiveness of CEM programs (see results of this prior research here). Clicktools, TCELab and SurveyMonkey are working together to continue this research to clarify the earlier findings and extend our understanding about what works and what doesn't.
The research examines six critical areas of a customer feedback program:

Strategy
Governance
Integration with the business
Methods of data collection
Reporting of results
Research, analysis and action

As thanks for completing the survey, you will receive a free executive summary of the results which will help you understand how you can improve your feedback program in ways that will help you accelerate business growth. The report will examine how practices differ across industries, organisation size and geography.
The research will help companies:
Identify their CEM program's strengths and weaknesses
Understand how to improve the CEM program
Facilitate their customer experience improvement efforts
Increase customer loyalty to accelerate business growth
————————–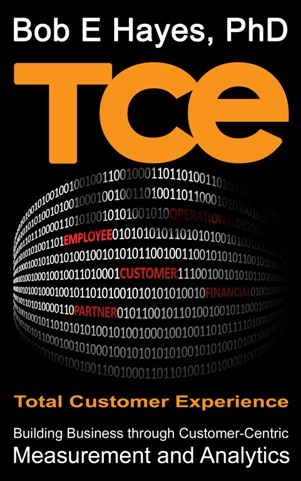 In TCE: Total Customer Experience, learn more about how you can integrate your business data around the customer and apply a customer-centric analytics approach to gain deeper customer insights. Also, learn about how Oracle integrates their business data around the customer to draw greater insights for improved customer loyalty and business results.
Source: Improve the Customer Experience by Adopting Customer Feedback Best Practices